Areas Nearby: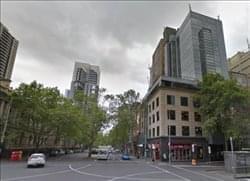 Annerley, Melbourne - Queen Street
From $774 per person per month
This centre offers a range of premium and fully furnished serviced offices in a secure building. The offices occupy the entire sixth floor of this Queen Street centre and are located in the south-western corner of the building. All offices are well illuminated by natural light and have blinds on all windows as well as tinting on all west-facing windows. Every office has a secure entry with a lockable door and is separated from other offices by privacy (frosted) glass walls. The offices offer stunning views of Lonsdale Street, the legal district and the heart of the prestigious Melbourne CBD. All of the offices are decorated with modern art and furnishings (table, filing cabinet and comfortable swivel chair).
Complete Form for Full Details
You will receive:
Complete Form for Full Details
You get:
Full pricing details
Full address details
Email & telephone details
Floor plans
Viewing information
To obtain information for your selected Annerley Serviced Offices, please tick the "Add to basket" box for each office you prefer and complete the form below. We will then send a detailed report via email.