Areas Nearby: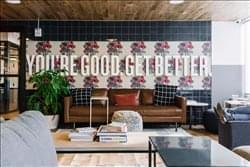 Paris Quarters, Paris - 75 75009
From €600 per person per month
A modern centre that offers clients a vast number of different options to make working here as pleasant as possible. A number of offices are available at a variety of different sizes with many catering for large businesses or ambitious startups. Meeting rooms are available for boardroom meetings or day to day catch ups. For less formal affairs there are break out spaces, ideal for getting a quick coffee and just catching up with colleagues. The centre is open 24 hours so it is ideal for those who need to work beyond traditional working hours or for those who have to work with clients in different time zones. Cleaning staff are there to ensure that each office is kept to a high standard and well equipped for day to day use. Modern Wifi keeps everything connected with fast, high speed internet and there is an intercom set up so people can decide who enters. The centre encourages active socialising and makes sure its clients are networking, it's a great place to boost work productivity and n time profits!
Complete Form for Full Details
You will receive:
Complete Form for Full Details
You get:
Full pricing details
Full address details
Email & telephone details
Floor plans
Viewing information
To obtain information for your selected Paris Quarters Coworking Space & Business Centers, please tick the "Add to basket" box for each office you prefer and complete the form below. We will then send a detailed report via email.