Areas Nearby: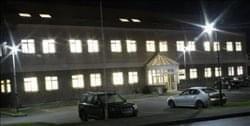 Dublin 1, Dublin - Milehouse Road
From €200 per person per month
This business centre can help your business through affordable office rental prices, a high speed broadband connection, reception services and invaluable mentoring.
New businesses require careful planning, access to professional support, low overhead costs and high speed communications in order to succeed in today's business environment. That is why this centre is an important part of the business community in Enniscorthy, with many of the regions new and exciting companies centred here.
The tenants at this space work alongside other businesses at different levels , from other start ups to more established firms. It is the regions one stop shop for new and growing businesses. The centre has well established links with the regions business supports Wexford Local Enterprise Office. This centre has over 14 years in expertise, advice and giving support to local businesses. Some very successful companies have graduated from here, such as Sonru, 2 Cubed and Taoglas.
This centre strives helps individuals through the complex grants systems and red tape associated with starting a new company. The centre also provides affordable office rental for both start-up companies and businesses that wish to grow into larger office space.
There is a great mix of businesses in the centre, at different stages of development. The tenants have access to conference and meeting rooms, facilities that are not normally offered by other office rental companies.
Complete Form for Full Details
You will receive:
Complete Form for Full Details
You get:
Full pricing details
Full address details
Email & telephone details
Floor plans
Viewing information
To obtain information for your selected Dublin 1 Serviced Offices, please tick the "Add to basket" box for each office you prefer and complete the form below. We will then send a detailed report via email.