Areas Nearby: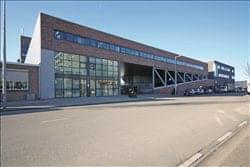 Noord Amsterdam, Amsterdam - Asterweg 17-19
From €750 per person per month
This business centre is especially suitable for new and small scale enterprises. Offering different kinds of spaces and facilities in a dynamic environment. Features include flexibility, personal contact, full service and easy accessibility. Offered are short term leases including free-parking and glass-fibre internet. Full service lease includes furniture, IT (voice and data) services, air-conditioning and under-soil heating. Virtual Offices and flexible workstations are also available. This business centre offers you a perfect opportunity to locate your company in a new and promising part of Amsterdam.
Complete Form for Full Details
You will receive:
Complete Form for Full Details
You get:
Full pricing details
Full address details
Email & telephone details
Floor plans
Viewing information
To obtain information for your selected Noord Amsterdam Serviced Offices, please tick the "Add to basket" box for each office you prefer and complete the form below. We will then send a detailed report via email.