Business Centres in Balby, Doncaster (1):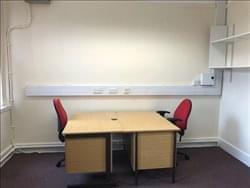 Balby, Doncaster - Tickhill Road
From £115 per person per month
Service charges includes reasonable use of utilities on a Monday to Friday general office hours, water, gas and electricity. Car parking on the site is free of charge and currently available on a first come first serve basis.
Auditable access control solution for the new ground floor entrance door. The system provides a full audit trail of swipes in to the office, as well as software to manage users, employees and restrict access for users and designated doors. This also gives the ability to restrict access if required and limit authorised and non-authorised personnel. This also gives the ability to delete cards and users if they leave the business and or lose the cards.
The system encompass integrated intercom. The external audio only call panel will have designated handset for the office and enable access for visitors.
Each of the handsets will intern be linked into the access control system enable remote opening of the external door.
Employee cards are provided free of charge upon moving in, replacement or new employee cards £5.00 plus VAT
Alarm fobs are provided free of charge upon moving in, subject to a security deposit. Replacement or new fobs £25.00 plus VAT each
A refuse bin will be provided for general waste and will be emptied on a weekly basis, situated outside.
Cleaning and stocking of communal areas
To include the provision of a sanitary bin in the toilet, toilet paper, hand towels, soap etc.
Telephone – Optional
We don't charge a monthly line rental,
The charge periods are as follows:
Standard: 0700 – 1900 Monday to Friday
Weekend: 0000-2400 Saturday and Sunday
Economy: all other times
Telephone call prices shown above are all subject to VAT at the current rate and are billed periodically.
Rental price £1,450 pcm paid monthly in advance, deposit required one months rental
Office available from Monday 30th July 2018
Complete Form for Full Details
You will receive:
Complete Form for Full Details
You get:
Full pricing details
Full address details
Email & telephone details
Floor plans
Viewing information
To obtain information for your selected Balby Business Centres, please tick the "Add to basket" box for each office you prefer and complete the form below. We will then send a detailed report via email.